And this mortal coil.
Watching all of the fuss over Michael Jackson the past few days, marveling over all of the people mourning his death, holding vigil at his star on Hollywood Boulevard, or wherever those things are kept, I couldn't help but feel angry. Why are these people crying and carrying on over someone they have never met in real life? Okay, fine, you enjoyed his music, but you didn't know him, so how can you truly mourn him? Are your emotions that cheap?
I can't help but think that the multitudes of fans we see on video carrying on over Michael Jackson in the streets of cities all around the world are ones that have never lost someone truly close to them – never had someone they dearly loved taken from them – and that they are fools, one and all. With their crocodile tears they mock everyone past and present that has watched someone they truly know and love die.
But such is life. For the first time in some months, I dreamed of my father, the other night. I guess Michael Jackson's death is big news even in the realm of the dead; the ghosts are stirring and agitated.
As if to drive all this home, I learned Friday that my friend Michael Riley had died the day before. I feel compelled to memorialize him here in my own words, because that.s really all I can offer at this point, I suppose. It's ironic, because I haven't felt much like writing lately, either creatively, or blogging, or professionally. In fact, as of late, blogging just seems silly. But other than knocking back some beer with some mutual friends and reminiscing, I have nothing else to offer him.
I talked with his closest friend earlier today, and she said something that struck me. She was saddened most by the fact that Michael never struck it big as a DJ, in spite of having the chops and the respect of many people in the radio and music business. That is a sad aspect of Michael Riley's life, and yet I can't help but contrast his death with that of Michael Jackson. The only tears shed for Michael Riley will be genuine, and while he may never have got the fame and recognition he deserved, my Michael seems to have largely lived life on his own terms, which seems more than we can say for Jackson. Furthermore, while the music of Michael Jackson, whose fans are legion, touched millions (musical pablum that is; sorry, just have to be honest); I'll wager that Michael Riley touched more people's lives in a meaningful way, in ways that someone who lived in the rarefied air of pop superstardom never could.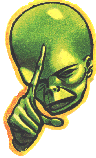 Just ask the Mekons and many other bands from outside the United States who probably wouldn't have a fan base here in the Midwest if it weren't for the efforts of the Disc Doctor – bands you've probably never heard of, who made music because they love to do it, because it was their calling – not to feed the hungry maw of the undiscerning masses, lining their pockets and those of their sycophants along the way. The Disc Doctor, as he was known when he spun records, was a bit of a legend around Cincinnati, at least in certain musical circles – circles that actually spread well beyond Cincy, actually.
I only got to know Michael in the last few years of his life, long after he had left the airwaves, but my life has been the richer for it. He used to work at the coffee shop where I frequently hang out at, since moving back to my old hometown. I don't remember how we eventually got to know one another; I imagine one day I was trying to find out what obscure music was playing in Sitwells, and the inevitable answer that anyone would give was "ask Michael." At some point Michael determined that I was not just another ignorant hipster douche bag hanging out in an indie coffee shop, and he started bringing me music, giving me homemade compilations that span just about every musical genre you could think of. Aside from his friendship, he turned me onto a lot of music I would not otherwise have discovered, and for that, I will always be grateful. And I am just one of many with similar stories.
I can't claim that we were super close friends, but we were close enough that we would take road trips to see bands. We were close enough that I happily volunteered to help him move when he needed it, because I knew he couldn't manage it himself. I only asked that he let me come over some time and let me comb the extensive music collection that wasn't on CD and let me rip whatever my heart desired. I think he got a kick out of the fact that in spite of our age difference I shared many of his musical predilections. As he used to tell me, "I don't know about these other kids (anyone 10 or more years younger than him was a kid) but you get it. You know what's good."
Of course, I never got around to actually doing that. And now it's too late. As I wrote this, the last song he played as a radio DJ came to an end. It seemed only fitting today, when I confirmed beyond rumor that he had died, that I listen to a copy of his last radio show that he had given me a couple years back. The last song on it is Sun Ra's Nuclear War. The lyrics are rather spooky, given the circumstances:
If they push that button
You can kiss yo' ass goodbye
…
What you gonna do without yo' ass?
Indeed, Michael Riley, what are we gonna do? Who else could choose songs from the likes of Muddy Waters, The Stones, Dylan, and Hendrix and mix them up with Alpha & Omega, The Mekons, Patti Smith, Carol King and Bette Midler into one radio show and make it work? You will be sorely missed my friend, and like others that are gone from my life, the world becomes a slightly more dreary place without you in it. I'll try and take comfort in the fact that our paths crossed for a time; I'm a better man for having known you.
You know, Michael hit just about every genre of pop music you could think of during his final show, including punk – that was the Disc Doctor. While many of the choices were pointed commentary on the politics that led to his leaving his radio station, and the fact that he was leaving the air, they are also eerily poignant in the wake of his death. Among those songs is one from country artist Matraca Berg, River of No Return:
All aboard
The ship is waiting
All aboard, you know I've finally learned
That I don't need no farewell party
I'm just gonna watch my bridges burn
Cause I'm going down the river of no return
Well, I let it go
Yeah, I cried myself an ocean
Now I'm gonna, gonna pack up my dreams and sail away
And my destination is none of your concern
Cause I'm going down, down the river of no return
I'm going down, down the river of no return
A misty grey morning covered for me
As I left, I left you there sleeping
All tangled up in your dreams
And this morning I woke up
And I knew I was free
You may shed a teardrop
But, oh baby, it won't be for me
So all aboard
The ship is waiting
All aboard, yeah, my ship has finally come in
And I don't need no farewell party
Just gonna watch those bridges burn
Down, down the river
All the way down, down the river of no return
Goodbye, my friend.